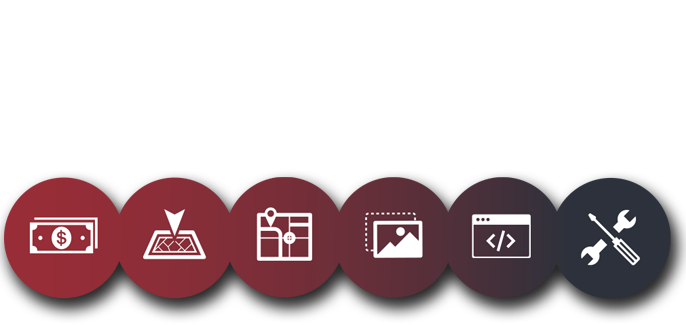 iCOMBAT LOADOUT – PICK AND CHOOSE WHAT YOU NEED.
When you're looking to start a laser tag business, iCOMBAT is your one-stop-shop. Our team can help you start a successful laser tag business in less time than you think! Below are several options that we offer to start or expand your business.

STARTUP ANALYSIS
We will develop systematic and budgeting analytics for you to be a successful laser tag business from day one. 
LOCATION ANALYSIS
We specify the optimal placement for your laser tag facility and provide you with the right targeted clientele.
BREAK-EVEN ANALYSIS
A systematic approach to estimating the costs of building, layout, utilization numbers, daily operations, and more!
STARTUP CHECKLIST
Our checklist takes the mystery out of what it takes to start a laser tag business and how to have a successful grand opening.

FIELD EXPERIENCE
Experienced professionals that will help you set up and manage your laser tag equipment and lockdown a location.
show setup
Our show setup package will make your field come to life with dynamic light and audio cues. Includes initial mosaic show setup, audio files, and more.
DESIGN & LAYOUT
Setup your field by professionals with years of experience with outdoor fields to massive indoor arenas.
THEATRE OF OPERATIONS
Lockdown your location with our TOO plan. Reserve the rights to our software usage in and around your location.

MARKETING SUITE
From creating your logo to making a professional website, our personalized Marketing Suite has your laser tag business covered.
LOGO & STYLE GUIDE
Let us create a successful brand for you that will present itself to the world through its unique logo, font, and color scheme.
MARKETING LAUNCH PLAN
We make a personalized marketing launch plan to help your business become successful.
WEBSITE CREATION
Our team can create a website that will draw in clientele to your business and improve your revenue.
MARKETING SHARED DRIVE
Gain access to our up-to-date Marketing Drive with professional videos, equipment photos, model photoshoots, and more!

SOFTWARE SUITE
Completely customizable games that allow players to keep track of their scores online at local and international levels. Our software also offers personalized financial dashboards.
PRO SOFTWARE
$1,000  (Per Annum)
RANKED SOFTWARE
$3,000  (Per Annum)
COMPLETE SOFTWARE
$5,000  (Per Annum)

ELITE TRAINING
Our training courses will set you and your business up for success. From field operational training to staff video training modules, we will give you the tools you need for any situation.
TRAINING MODULE
Reduce onboarding time with our training modules. We will provide videos are quizzes to ensure your employees are prepared for any and every situation.
OPERATIONAL TRAINING
See how we run everyday operations at one of our locations and learn how to apply these to your field.
ARMORER TRAINING
Visit our manufacturing plant where you will learn the equipment inside and out.
REMOTE TRAINING
We will come to you and provide training to give you the tools you need to run a successful laser tag field.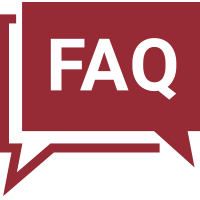 Have a quick question? Check out our frequently asked questions to get your answer in seconds!
What is the iCOMBAT Loadout?
iCOMBAT took all of the tools that are afforded to their field locations and separated them into easy to understand categories. A field operator can now choose what tools they need and what tools they feel they can implement on their own. This creates a simple solution for each and every operator. iCOMBAT will assist at every step of the process and beyond to help make your company successful.
Can I guarantee an area of operations free of iCOMBAT competition?
Yes, part of the Theatre of Operations, this is a negotiated region where a new Software license can not be sold. This guarantees that even if a third party were to move equipment into said region, they would not be able to offer the same level of experience.
What does Field Design include?
The iCOMBAT team has designed several incredible facilities around the world in far-ranging locations such as Mexico and Dubai. iCOMBAT will work with your business to design the most immersive field possible. We first take into account the playability of the field as it applies to your style of laser tag. We then work with your team on the style of theming that best fits the space and will provide CAD Drawings and 3D renderings (digital re-creations) of the field and lobby. This can then be taken to the general contractor and the architect on the project.
How much does it cost to open a laser tag facility?
There are many variables to the cost of opening a laser tag facility. Here is an example of costs:
LOBBY AND FIELD REMODEL

Low: $50,000 / High: $450,000
FURNITURE/FIXTURES
Low: $10,000 / High: $102,000
SIGNAGE

Low: $10,000 / High: $15,000
LASER TAG EQUIPMENT
Low: $30,000 / High: $175,000
PRE-PAID FEES (RENT, LEASE, UTILITY, INSURANCE)

Low: $24,000 / High: $78,000
GRAND OPENING MARKETING
Low: $8,000 / High: $10,000
PROFESSIONAL FEES (ATTORNEY, ARCHITECTURE, ACCOUNTANT, ETC.)

Low: $7,000 / High: $15,000
PERMITS/ADMINISTRATOR COSTS
OFFICE SUPPLIES

OPERATING CASH (3 MONTHS)
Low: $40,000 / High: $60,000
TOTALS: Low: $179,900 / High: $908,000
How long does it take to open?
Once you have your field design in place and your contractor chosen, and equipment purchased, you can be open in as little as 3 to 5 months time.
Does iCOMBAT Franchise?
iCOMBAT does not offer Franchising. The iCOMBAT team took the feedback from their clients about what they like and dislike about franchising and translated it into The Loadout, allowing clients to pick and choose products and services for more flexibility.
What sets you apart from your competitors?
iCOMBAT manufactures all of its own equipment and develops all of its own software in Wisconsin, USA. No external manufacturing or development occurs. We also own several patents on both equipment and software, which helps to secure the franchisees offering to their clients. We have also owned and operated 3 locations organically; all of this tribal knowledge is reflected in the training and support offered by iCOMBAT.
The iCOMBAT engine (iCE) offers not only the most advanced gaming software in laser tag, but it also offers an incredible business suite.
iCOMBAT Software Suite features:
Ranked gameplay
Player accounts
Player achievements
Kiosk check-in and registration
RFID gear syncing
Cloud storage
Point of Sales System
Gift Card System
Email Newsletter system
Elite Membership Program
Marketing suite
Management/KPI Dashboards
…and much more!
What if I already own a laser tag facility?
iCOMBAT equipment is extremely adaptable and has no specific requirements to be integrated into an existing field. You can even use different equipment for different times and age groups in what we like to call "Hybrid Laser Tag". For example, use our tactical equipment during later hours with an older clientele base to generate more revenue.